About Scholars Realty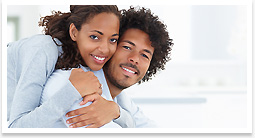 Scholars Realty Unlimited was founded by former university professor, Marvin Sterling. For many years -- prior to launching his career in real estate -- Dr. Sterling was an educator at universities in Oklahoma, and in the District of Columbia. Throughout his time in academia, Dr. Sterling was passionately interested in real estate; however, this passion in the past was pursued primarily on a theoretical level. His move from the merely conceptual work of academia, into practical action in real estate sales, seemed an altogether natural transition. In some respects, Scholars Realty Unlimited is similar to other "small-business" establishments currently active in the real estate industry. Nevertheless, there are some definite respects in which it is absolutely unique. The most distinctive aspect of the company is its "non-traditional" character. That is, we are not primarily a "bricks-and-mortar" realty firm, but rather first-and-foremost a Web-centered, technology-driven enterprise. We aspire to be 100% "paperless" in all of our diverse business operations.

List Your Property
About, continued
Beyond the above-referenced "non-traditional" nature of the company, the word that can perhaps most effectively be utilized to capture what mainly sets us apart from other real estate firms is the adjective "scholarly". That is, at Scholars Realty Unlimited we take a decidedly scholarly approach to doing business. But, what does that mean? What are the attributes of a "genuine scholar?" Many attributes could be mentioned, but the following three are especially noteworthy. A "scholar," by definition, is a person who: (1) possesses extensive knowledge in a given field, (2) possesses a high level of skill in the conduct of research within that field, and (3) is constantly in the mode of gaining new knowledge, by means of that research-skill. In the area of real estate sales, Scholars Realty Unlimited strongly embodies all three of these characteristics. All of this translates into effective and efficient CUSTOMER SERVICE. Moreover, this should be the most important consideration for you, as you try to decide which company is best qualified to meet your needs!


---
Scholars Realty
PO Box 50181
Midwest City, OK 73140
Phone: (888) 815-1831
Email:
info@scholarsrealty.com