Utilizing a large team of highly proficient translators, the Arvisom Institute's "Translation Center" provides first-rate translations from the following four source languages into English:

GERMAN

FRENCH

SPANISH

FARSI
[PERSIAN]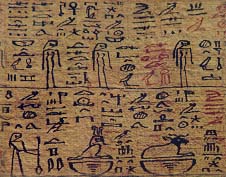 In addition to the above four, we also have extensive experience with translation projects involving many other language pairs.

THE
ARVISOM TRANSLATION
CENTER

The Arvisom Translation Center provides low-cost, high-quality translation services in all major language pairs. German, French, Spanish, Persian/Farsi, and Arabic are among the source languages with which we work most frequently. Based on an extensive knowledge of both source and target languages, and with meticulous attention to detail, our highly-skilled translators will provide you with translated documents that are not only absolutely faithful in meaning to their source, but also highly "polished" in a stylistic sense.

We also finalize translation projects in all major language pairs through our proofreading and editing service .